In today's digital age, virtual assistants (VAs) have become an indispensable asset for businesses worldwide. The booming economy of Dubai, a hub for innovation and technology, offers abundant opportunities for aspiring virtual assistants. This article serves as your comprehensive guide to understanding virtual assistant jobs in Dubai, including their benefits, skills required, and effective strategies to land your dream role. Let's dive in!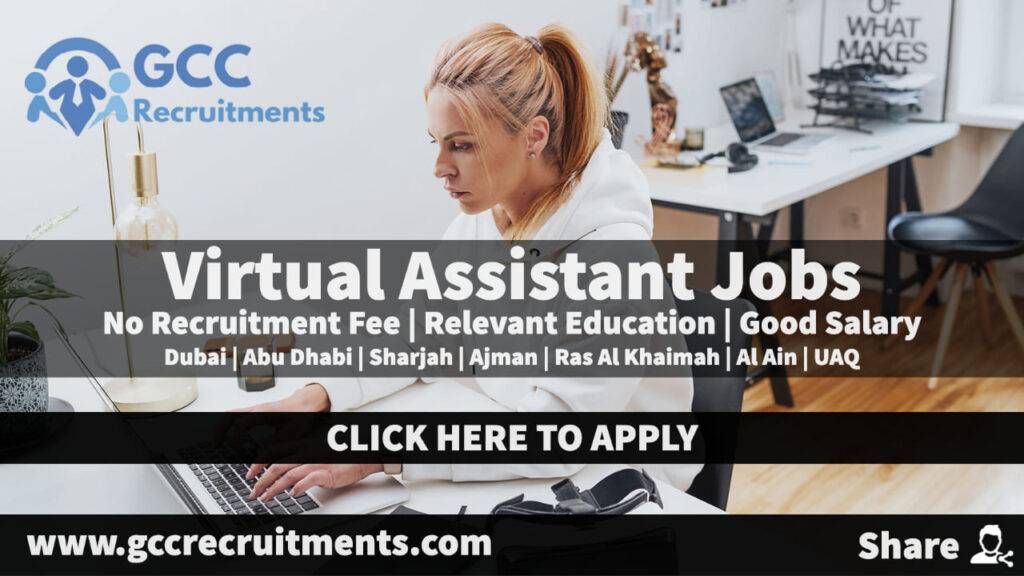 The Rise of Virtual Assistant Jobs in Dubai
Dubai's vibrant business landscape has led to a surge in demand for virtual assistants. As companies look to streamline their operations and reduce overhead costs, hiring remote VAs has become an attractive option. This trend offers numerous benefits, such as flexibility, cost-effectiveness, and access to a global talent pool. With the rise of virtual communication tools and cloud-based platforms, the barriers to working remotely have significantly diminished.
Skills Required for Virtual Assistant Jobs in Dubai
To excel as a virtual assistant in Dubai, certain key skills are essential. These include:
a. Communication and Language Proficiency: Fluency in English, both written and verbal, is crucial for effective communication with clients and team members. Additional language skills, such as Arabic or other widely spoken languages in the region, can provide a competitive edge.
b. Organizational and Time Management Skills: As a virtual assistant, you will handle multiple tasks simultaneously. Strong organizational and time management skills are vital to ensure timely completion of assignments, prioritize tasks, and meet deadlines.
c. Technical Proficiency: Familiarity with various software applications, project management tools, and virtual communication platforms is essential. Proficiency in tools like Microsoft Office Suite, project management software, and popular collaboration platforms will be advantageous.
d. Problem-Solving Abilities: Virtual assistants often encounter unexpected challenges. Being resourceful and proactive in finding solutions will set you apart from the competition.
e. Attention to Detail: Accuracy and attention to detail are paramount in virtual assistant roles. Meticulousness in tasks like data entry, proofreading, and scheduling will earn you a stellar reputation.
Where to Find Virtual Assistant Jobs in Dubai
a. Online Job Portals: Popular job portals like LinkedIn, Indeed, and Bayt.com feature virtual assistant vacancies. Regularly check these platforms and set up job alerts to stay updated on the latest openings.
b. Freelance Platforms: Websites such as Upwork, Freelancer, and Fiverr provide opportunities to find remote virtual assistant gigs. Building a strong profile and showcasing your skills will increase your chances of attracting clients.
c. Networking: Attend industry events, join relevant online communities, and engage with professionals in your field. Networking can lead to valuable connections and potential job opportunities.
How to Stand Out as a Virtual Assistant Job Applicant
a. Craft an Impressive Resume: Tailor your resume to highlight your relevant skills and experience. Emphasize your achievements, showcasing instances where you demonstrated exceptional organizational, problem-solving, and communication skills.
b. Create a Compelling Portfolio: If you have prior experience as a virtual assistant or related roles, showcase your accomplishments in a portfolio. Include testimonials from satisfied clients to establish credibility.
c. Develop a Professional Online Presence: Create a LinkedIn profile that reflects your skills and experience. Engage with relevant communities, share insightful content, and connect with professionals in the industry.
d. Personalize Your Application: Tailor your cover letter to each job application, demonstrating your understanding of the company's needs and how you can contribute as a virtual assistant. Show enthusiasm and highlight specific skills that align with the role.
As the demand for virtual assistant services continues to rise, Dubai presents a lucrative market for aspiring professionals. By developing the necessary skills, leveraging online platforms, and showcasing your expertise, you can position yourself as a highly sought-after virtual assistant in Dubai. Remember to stay proactive, continuously upgrade your skills, and network with professionals to increase your chances of landing your dream job. Start your journey now and unlock a world of opportunities in the dynamic virtual assistant industry in Dubai!
Available Virtual Assistant Jobs
Virtual Assistant
Employer Name: Laser UAE
Location: Dubai
As various projects are going on simultaneously, we need a virtual assistant who is very good at multitasking and who can work with flexibility.
We work 100% online but you will be required to work in the UAE time zone.
Job Responsibilities:
– Managing tasks
– Keeping track of the company's business progress and make status reports
– Research
– Filing data
– Contacting business partners
– Communicating with other employees
-If you have a background in HR, marketing, sales or accounting.
Email CV#: [email protected]
Job Posted On: 30th June 2023
Virtual Assistant (Remote)
Industry: Business Consultancy
Employment type: Full Time
Experience: 1 years
Qualification: Degree/Diploma
Salary: AED 3000 to 6000
Location: Dubai, United Arab Emirates (Remote)
Company: Confidential
Description:
We are looking for a Virtual Assistant to join a leading Business Consultancy Firm in UAE.
Handling incoming calls and other communication
Schedule meeting with clients and record the requirements
Recording, organizing and maintaining, client information as required
Coordinating business event and scheduling appointment with clients and partners
Minimum 01 experience in similar capacity
Email CV#: [email protected]