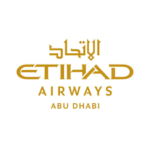 Etihad Airways
Job Summery
Performs and coordinates a wide range of administrative activities including but not limited to office administration, clerical and secretarial support, claims administration, visa administration, refund calculations, onboarding, etc.
JOB RESPONSIBILITIES
Policies and procedures
Follow all relevant policies, processes and procedure so that work is carried out in a controlled and consistent manner
Day-to-Day Operations
Follows detailed standard practices in order to complete routine and some non-routine activities. May have some room to decide on when and which order tasks should be taken but has no discretion on alternative ways of doing them.
Safety, Quality & Environment
Comply with all relevant safety, security, quality, health and environmental procedures to ensure a healthy and safe work environment
Thinking scope and complexity
Problems and situations are similar to previous ones and the right answer can usually be found by referring to a few similar and previous situations
People Management
Support the achievement of team objectives; May take a "shift lead" role but oftentimes activities do not differ much from the more junior colleagues
Budget Development and Administration
May support administration of budget from a data entry and reporting perspectiveSPECIFIC RESPONSIBILITIES
Collects, reviews and processes data and ensures compliance with set standards and procedure
Prepares summaries and standard reports
Receives and responds to standard functional enquiries and communication internally and externally
Uses a number of software applications
Maintains, updates and archives records
Additional for A4:
Prepares simple analysis and produces non-standard reports
Coordinates activities of more junior members of the teamEDUCATION & EXPERIENCE
High school plus 2 years work experience or a degree with no prior relevant experience required
Arabic Language skills may be required for some roles, i.e. visa administration roles
SKILLS
Communication Skills – Proficient
Computer skills – Proficient
English Language skills – ProficientAbout Etihad Airways

Etihad Airways, the national airline of the UAE, was formed in 2003 to bring "Abu Dhabi to the World". Over the years, we have grown into Etihad Aviation Group, a diversified global aviation and travel company, which is one of the world's most acclaimed industry brands.

Our airline flies to over 84 destinations with a fleet of over 100 Airbus and Boeing aircraft, serving 18.6 million passengers a year and carrying 682,000 tonnes of cargo in 2018.